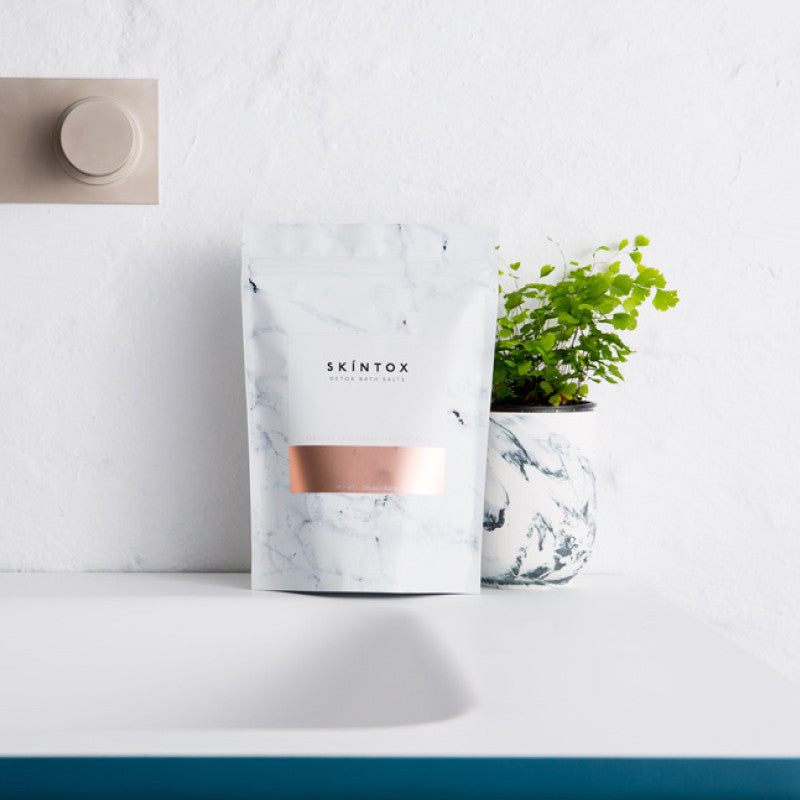 $10.00
$20.00
Skintox Detox Bath Salts
Our Skintox Detox Bath Salts are the perfect way to gently Detox & Cleanse your skin from the outside, in. 
The naturally derived ingredients, including plant and botanical extracts, work to relax and restore, while Epsom salts help to gently draw out impurities to reveal softer healthier looking skin.
This perfect potion will soak away your tension leaving you feeling blissfully relaxed and rejuvenated after a long day. While also soothing tired muscles.
Lavender, Rosemary and Lemongrass. Made from all Natural Essential Oils.
Malva Sylvestris (Blue Mallow) Flower, Magnesium Sulfate (Epsom Salts), Sodium Bicarbonate, Rosmarinus Officinalis (Rosemary) Leaf, Lavandula Offinicinalis (Lavender) Flower Oil, Cymbopogon Flexuosus (Lemongrass) Oil.
Add approximately 2 tablespoons of the detox bath salts mixture into one of the infuser bags provided. Make sure you tie the top of the bag at the top to secure the ingredients. Place the bag into your bath and enjoy your relaxing detox bath for 15 - 30 minutes. Makes approximately 8 baths.