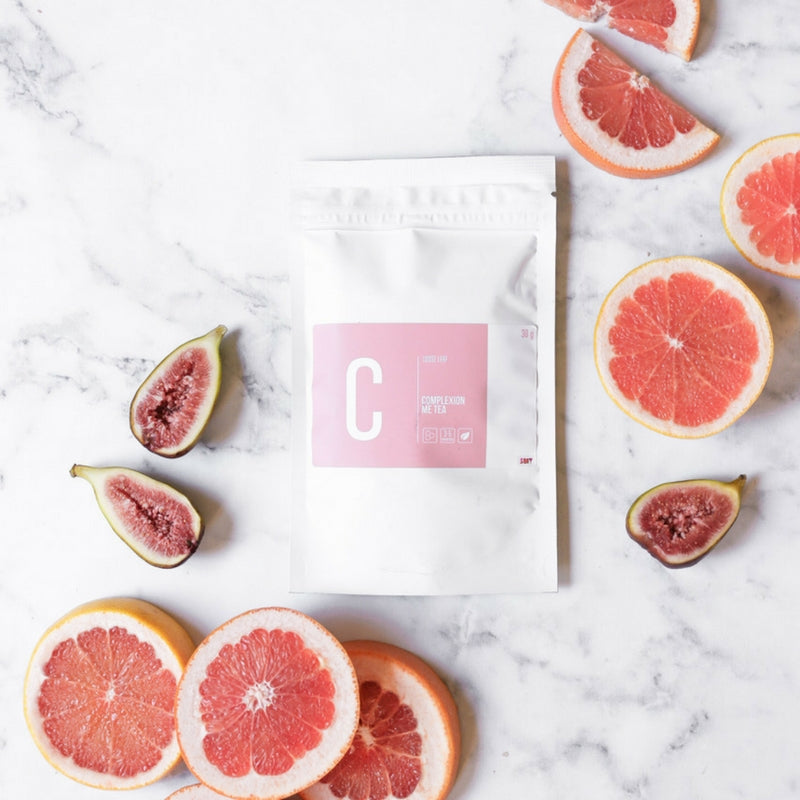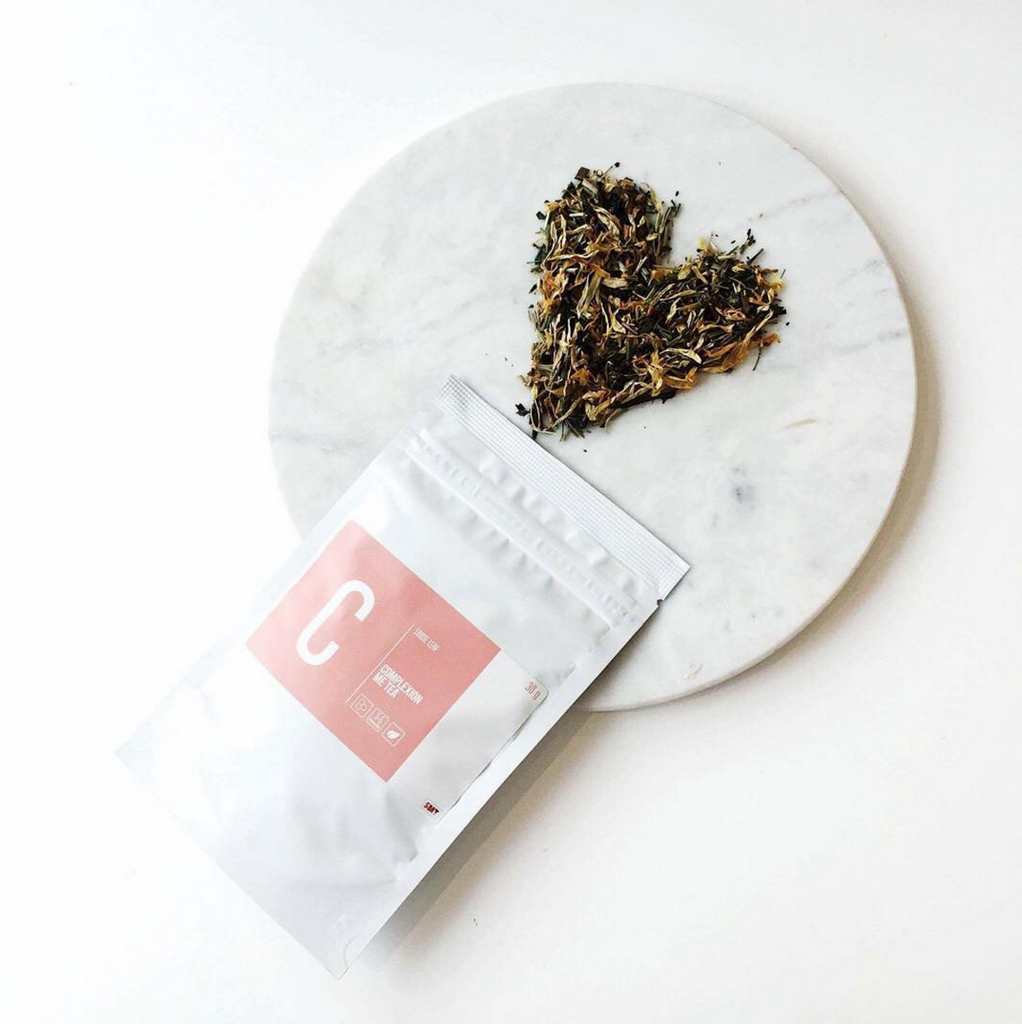 $7.50
$15.00
ComplexionMe Tea
Complexion Tea is a delicious blend of invigorating herbs to give your skin a warm, healthy glow. Made by our friends @smtoffical. Your skin will love this herbal infusion, which helps rejuvenate you from the inside out. With added horsetail for silica and calendula for beauty, our Complexion Tea will leave you feeling clean, hydrated and refreshed ready to step out with confidence.
30g pack of loose leaf - 14 day supply
Lemongrass, Horsetail Extract (18%), Green Oolong Tea, Sencha Green Tea, Burdock Root, Nettle Leaf (12%), Ginger Root, Calendula Flower (5%).
Contains Caffeine. Contains Antioxidants.
Infuse approx 1 teaspoon into a cup of near boiling water brew for 3-5 minutes. 
Contains Caffeine* 9.3 mg/serve